Executive Committee Meeting | 17 September 2021 | Zoom
Annual Assembly Meeting | 24 September 2021 | Zoom
Due to the Covid-19 Pandemic, the 19th AAVS Executive Committee Meeting and Assembly Meeting, which were originally planned for 2020, were postponed by one year and was held virtually in 2021.
Report of the Executive Committee Meeting | Annexes
Report of the Annual Assembly Meeting | Annexes
Lectures by Kei-ichiro Maeda Memorial Ise Award winners for 2020 and 2021 were given right after the Assembly meeting. For more information, please visit the meeting page (Click to access).
Group photo: Executive Committee Meeting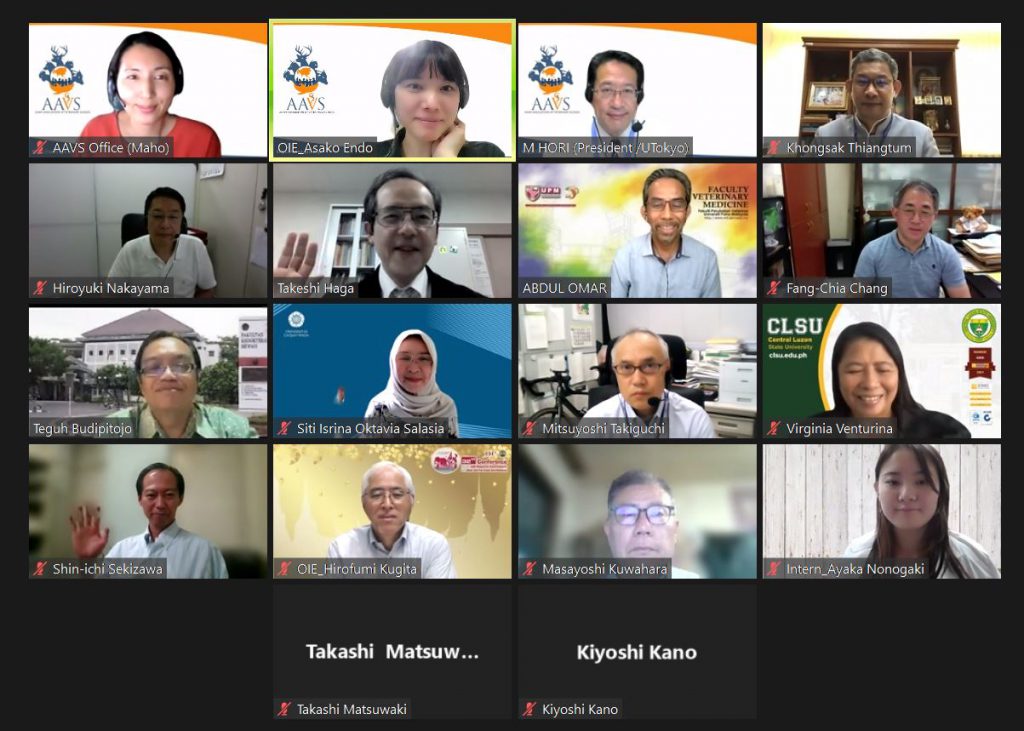 Group photo: Assembly Meeting