Annual Executive Committee Meeting | 18 November 2022 | Zoom
Annual Assembly Meeting | 24 November 2022 | Zoom
Due to the Covid-19 Pandemic, the 20th AAVS Executive Committee Meeting and Assembly Meeting were held virtually in 2022.
Report of the Executive Committee Meeting | Annexes
Report of the Annual Assembly Meeting | Annexes
Lectures by Kei-ichiro Maeda Memorial Ise Award winners for 2022 were given right after the Assembly meeting. For more information, please visit the meeting page (Click to access).
Group photo: Executive Committee Meeting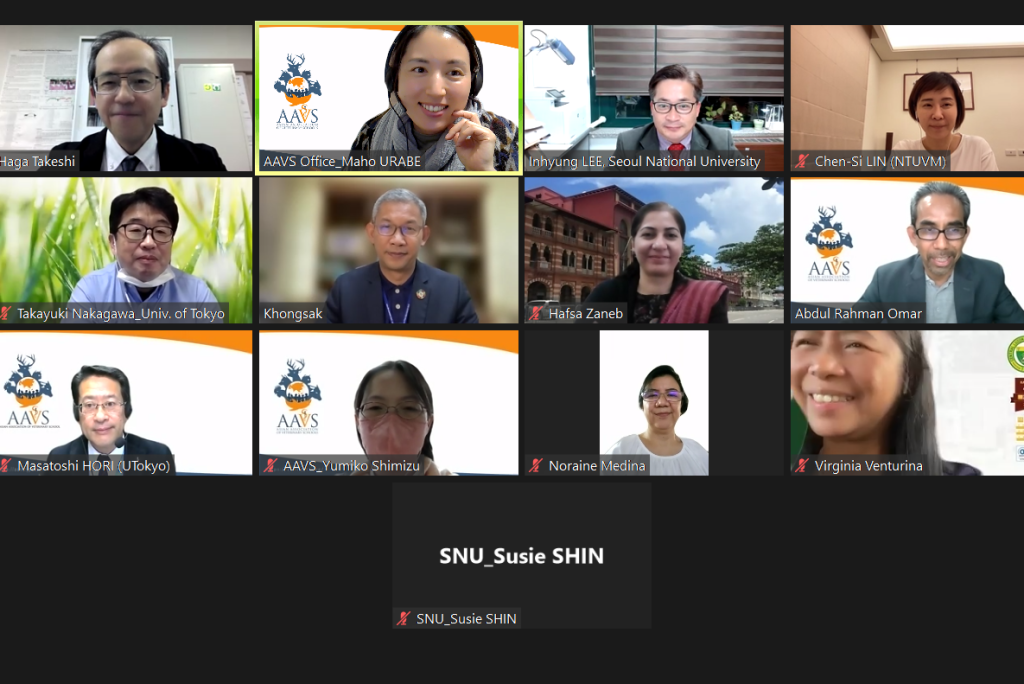 Group photo: Assembly Meeting