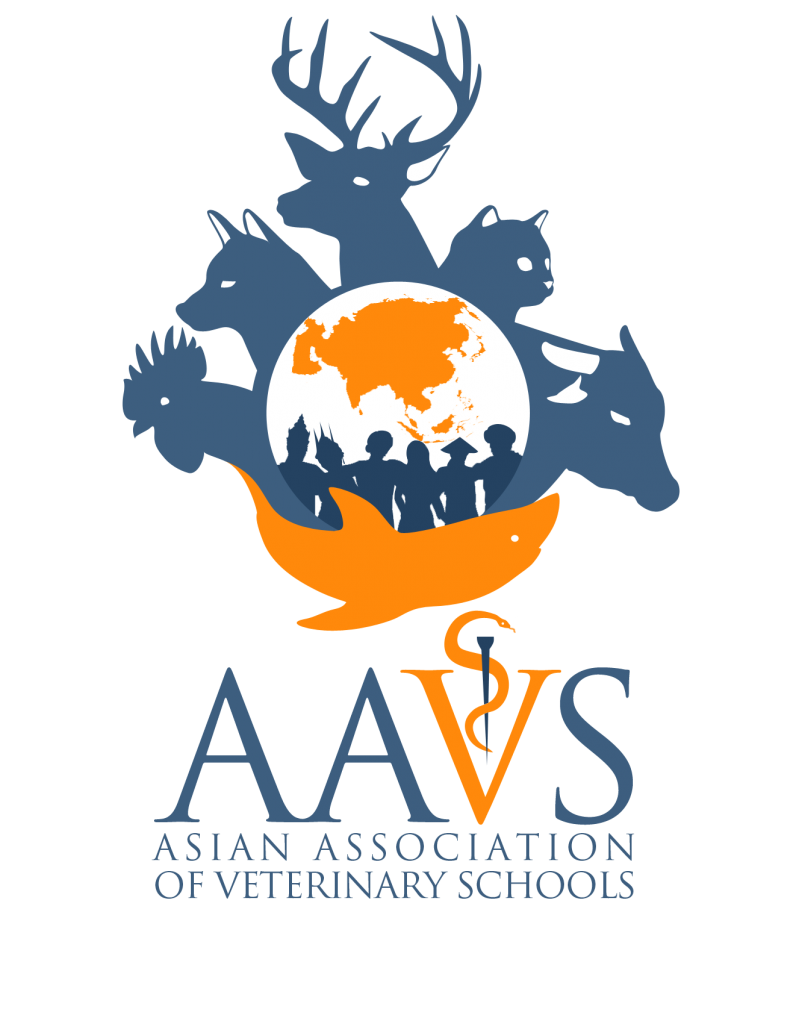 The philosophy behind the AAVS logo:
1. The unity of veterinary schools in Asia;
2. Veterinary education has the responsibility to provide teaching and learning processes related to many species of animals under the One Health system, animal production and husbandry, ethics and animal welfare;
3. AAVS as the veterinary school association with a vision on the professionalism of Day One competencies;
4. The blue color represents the blue sky;
5. The yellow color represents success and glory.